Dear members of the JEPP family:
As 2018 draws to a close, we want to use this opportunity to thank all of you – authors, reviewers, readers – for your continued support and commitment to our journal. This year, we introduced a Reviewer Prize to recognize the exceptional commitment of our reviewers and their selfless investment in helping to improve the work of our colleagues. Reviewing is the lifeblood of our profession, and we are extremely grateful to all of you for your excellent work.
We celebrated JEPP's 25th anniversary this year, and we find it in a very healthy state: the number of submissions remains at a very high level, journal metrics continue to impress us, reaching new heights in 2018, establishing JEPP among the very top journals in the discipline. We thus very much hope to continue where we ended 2018, and are counting on your submissions, which we promise to process swiftly and fairly (which is our first and foremost goal).
Stay tuned for our upcoming issues, debate sections and special issues. Follow us on Twitter (@jepp_journal), read and subscribe to our newsletter.
Seasons' greetings and all good wishes,
Your JEPP team
---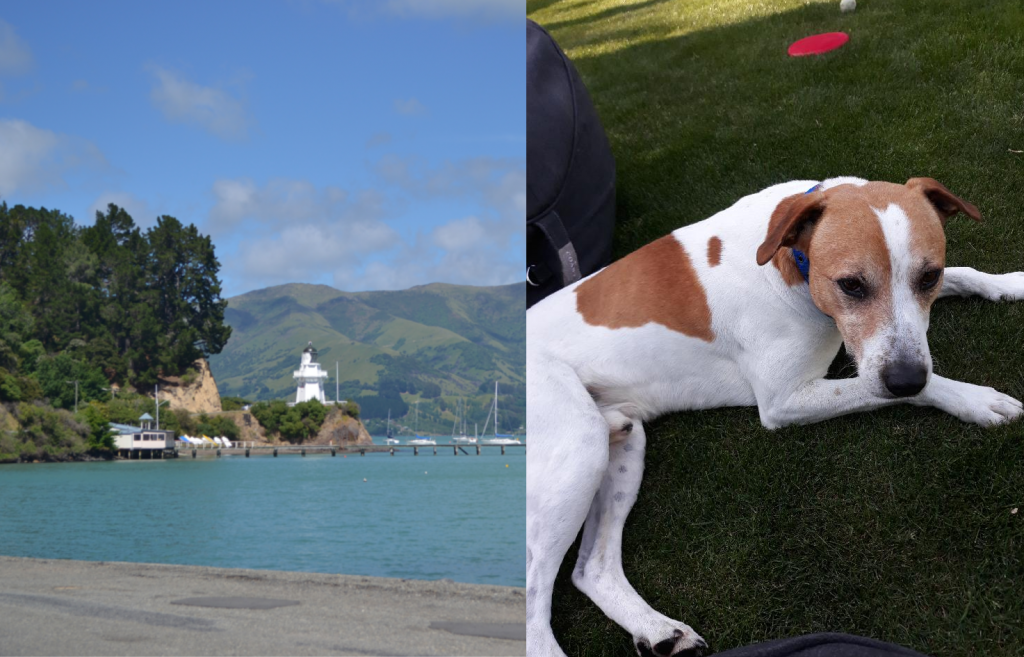 Jeremy will, as usual, be spending Christmas with Sonia, Tessa , and Molly at their holiday home in Akaroa. Akaroa is a very pretty small seaside town, approx 75k from Christchurch (see photo). Jeremy has no intention of attempting paddle boarding again, but might kayak into the bay, simply to prove he is not really 76! This  annual ego trip will, no doubt, result in all sorts of aches and pains and a chorus of 'we told you so' from Sonia and the girls.
This year will be the first Christmas in Akaroa without Harvey the family dog, who passed away a few weeks ago, aged nearly 17. However, Murphy (see photo) the new family dog, will be part of the team, though seems not to be much of a beach dog. He has already shown interest in being a JEPP referee, following in Harvey's footsteps (only joking folks!). We have no idea what type of dog he is (he was abandoned in town by his previous owner) but he is very loving and seems grateful that we adopted him.
---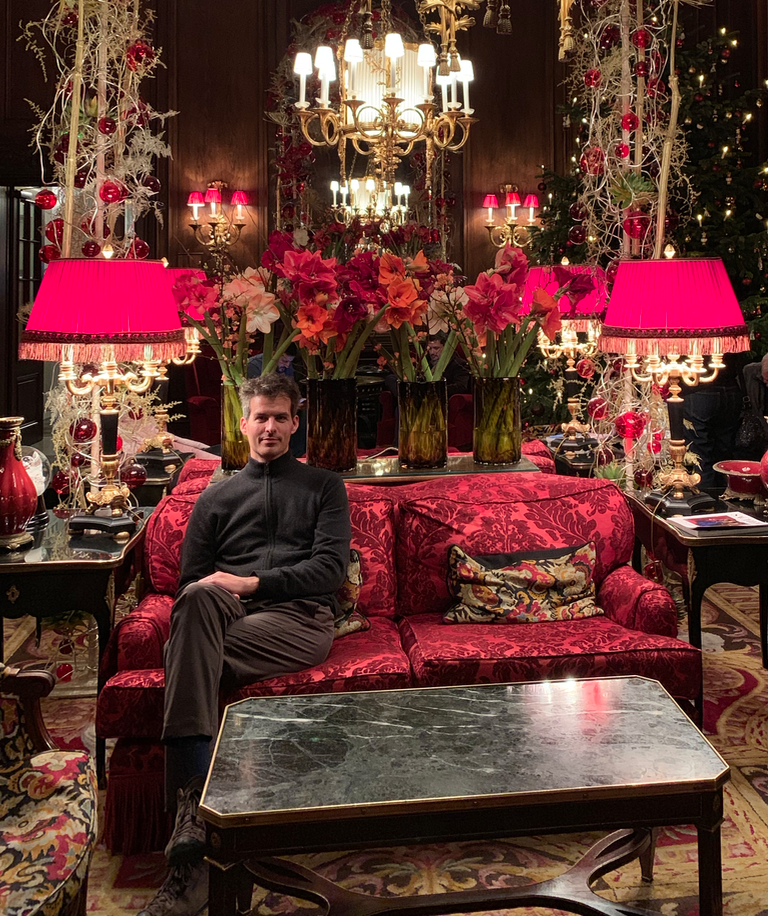 This year, Berthold and Jess will trade Christmas under palm trees for the Swabian metropolis of Tübingen, Berthold's home town, where they will be busy sampling regional specialties, such as g'schmelzte Maultaschen and Spätzle mit Zwiebelrostbraten.
JEPP's situation room (photo) will be in recess for a few days over the holidays. Not that we don't like our digs, but we believe that JEPP deserves a short break from us, too.
---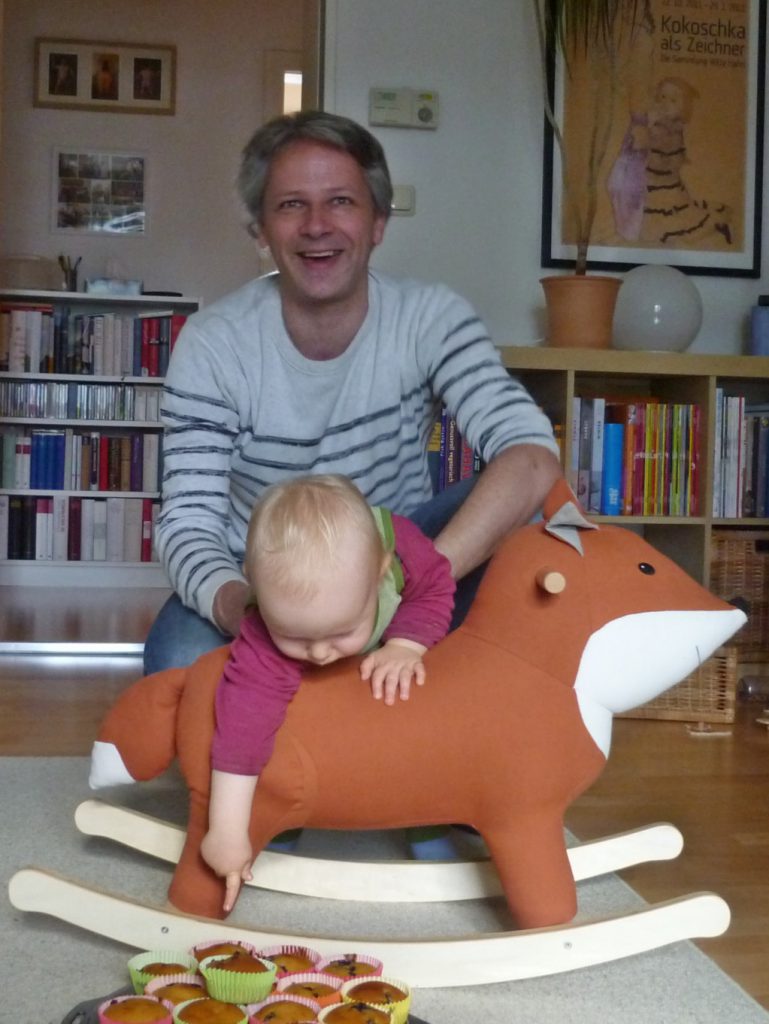 Michi will celebrate Christmas twice: with his mother, sister and families in Bavaria and Olga's family in Gatchina, St. Petersburg region, Russia. Most importantly, it will be Kolja's "inaugural visit" to his Russian great-grandmother.
Apart from celebrating and eating, as usual, Michi will try to reduce his backlog of must-read fiction and continue wondering what Kolja was trying to tell him on this photo taken recently on his first birthday.
---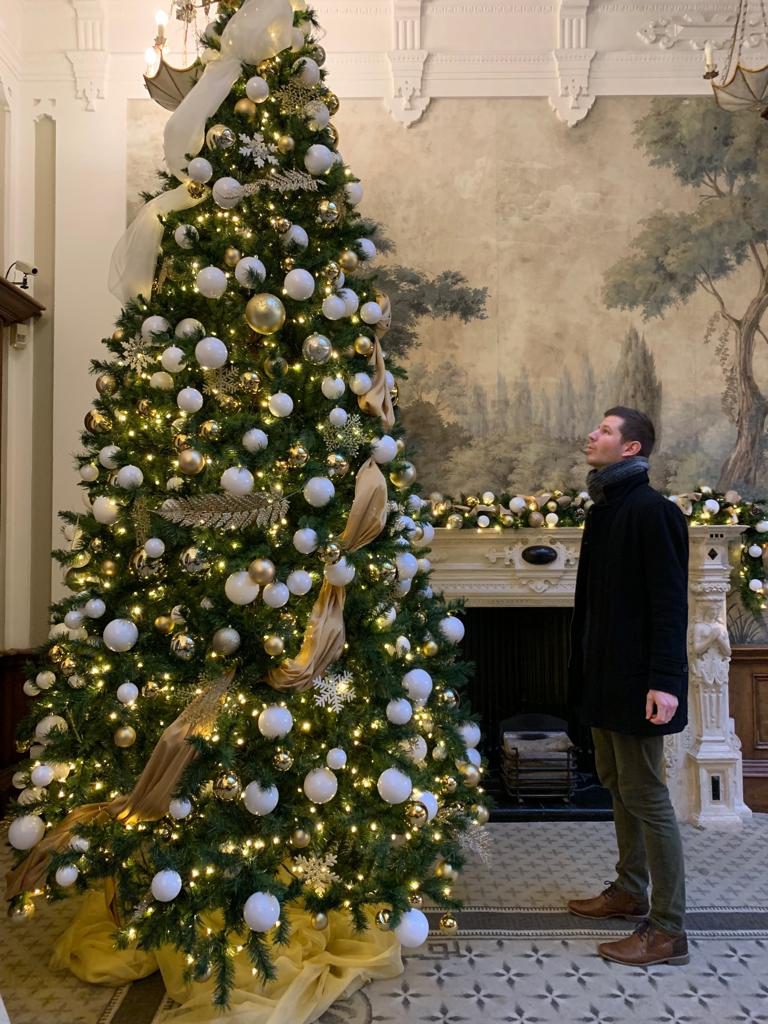 Same procedure as every year, Philipp will swap London's hustle and bustle for the family home in Munich over the holidays, devour the leftover Christmas cookies and do his best to get off the grid for a few days to reflect on an eventful year.
Clearly, he has also taken a recent interest in Christmas tree decorations and may (for the first time in his life!) take part in setting up the tree at home, that is if his parents trust him handling the precious Christmas baubles.